Colvin Run Dance Hall presents Chelle Fulk in
Chelle's Colvin
Country Christmas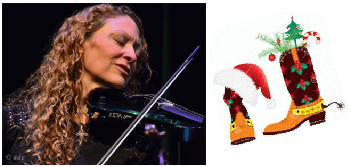 Friday, December 11, 2015
Featuring Dale and Anita Strawser, winners of National Awards in country dancing, teaching a two-step lesson!
Chelle will be DJ-ing and fiddling along with your favorite country songs, a one-of-a-kind dance! So grab your boots and get ready to celebrate the holidays!
8:00-9:00pm Two-Step Lesson
9:00-11:30pm Dance
$15 for entire event, includes lesson and snack bar.
Dress is country casual. 1850 sq. ft. double-sprung oak dance floor. No experience, partner or reservations needed. Questions? Call Kathy at 703-759-2685 or email Kathy.Milks@Colvinrun.org for more information.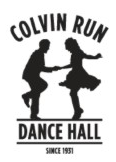 www.colvinrun.org
1021 Colvin Run Rd
Great Falls, VA 22066
The Incredibow's "everlasting" synthetic hair, waranteed for a minimum of three years, is impervious to humidity!

Bows available in a wide range of colors and finishes, and in weighted and "featherweight" versions.